In the night of 14 to 15 February 1943, a British bomber returning from a sortie over Milan (Italy) crashed in the forest only a few kilometres from Saint-Brisson.
Four of the flight crew managed to parachute out of the aircraft, but only two members of the crew, the pilot from New Zealand, John Whyte, and the English mechanic, Stanley Eyre, survived the accident. They were then taken care of by local inhabitants and subsequently by the monks of Pierre-qui-Vire Abbey (Saint-Léger-Vauban). They managed to make their way back to England after an epic journey lasting over a year, thanks to forged identity papers and the escape networks.
Ironically, the aircraft's Merlin engines, which were responsible for the tragedy, plunged into the earth in the hamlet of Les Merlins, where a memorial can be found, to the west of Saulieu, on the border between the Nièvre and the Côte d'Or. 
Latitude: 47° 16' 6.398" N
Longitude: 4° 5' 23.5" E
Images: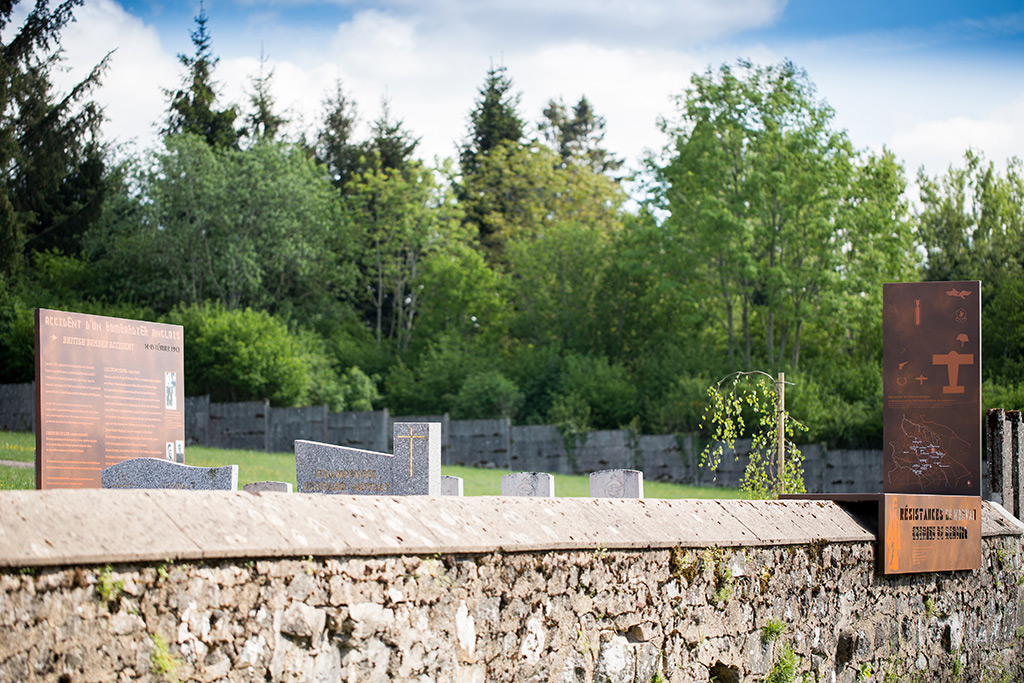 Image listes (avec masquage):