Mazignien and Marigny-l'Eglise cemetery
In the night of 18 July 1944, two parachute drops were expected, one by the British SAS and the other by the resistance fighters of Maquis Camille's. Setting out from England, two aircraft, one American, the other British, arrived over the drop zone codenamed Peinture at the same time. Dropping from the same altitude, they collided with each other. One of the two aircraft had time to drop part of its load, but both aircraft caught fire and crashed. The aircrews, all reservist volunteers, were killed. There were 15 fatalities.
The crew from the British aircraft were buried in the cemetery. A monument pays homage to the American aircrew, whose bodies lie at rest in the American cemetery in Epinal, the Ardennes in Belgium and in the United States. An unknown Russian soldier, who died in other circumstances, is also buried beside them.
Latitude: 47° 19' 10.898" N
Longitude: 3° 56' 47.198" E
Images: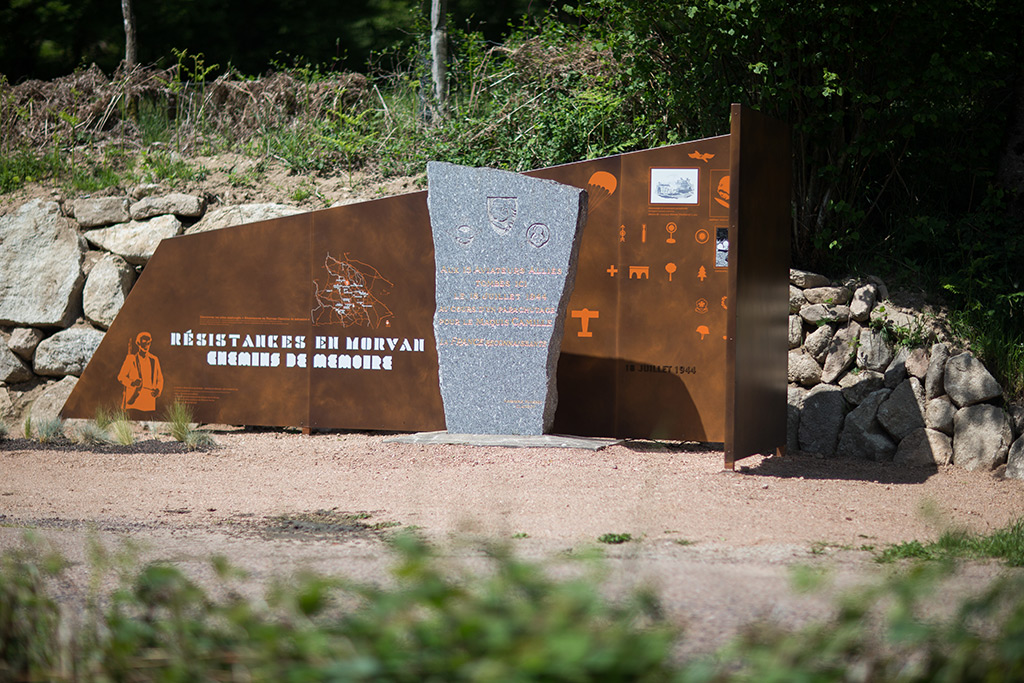 Image listes (avec masquage):